Details

Written by

Taxi Annecy Taxilvie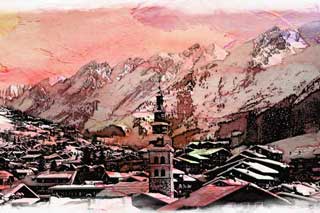 Transfer taxi
Annecy - La Clusaz
Annecy Taxi SylviTax Transfer offers private shuttles any comfort, much more direct than the bus and so much faster than the train.
Direct Taxi Annecy La Clusaz or La Clusaz Annecy
Thanks to its proximity to Geneva Airport and Annecy train station, La Clusaz is a coveted resort, summer and winter, and our taxis are there to meet the demand.
The fastest road transport is the taxi, we offer private transfers without ski / luggage supplement, from Geneva or Annecy, to La Clusaz, Le Grand-Bornand, Thônes, Entremont, Saint-Jean-de-Sixt, etc.
Fancy a small taxi trip to Annecy, from La Clusaz, during your stay? the journey time is 45 minutes!
Depending on the number of people, we offer German-branded vehicles: 1 sedan taxi 3/4 people and a taxi minibus up to 8 people.
Our team of experienced drivers is at your service 24 hours a day
Book your taxi to La Clusaz, at the time and address that suits you.
At Geneva airport, or Annecy train station, you will be welcomed quickly by your taxi thanks to the welcome sign prepared to your attention, he will then personally take care of your luggage.
Annecy transfers, to La Clusaz, Le-Grand-Bornand, Thônes, etc.
Unlike the bus companies that drop you off at the bus stations, your taxi driver will drop you at the foot of your residence. Indeed, the taxi is a door to door service, it is allowed to drop you off and pick you up in front of your house.
Hikers, our 4x4 taxis will pick you up close to the various refuges thanks to the motorized roads most of which are served.
Cyclists, do not lose steps in bad weather, our taxis do not take extra charge for your bikes, Feel free to call us. And for all requests for taxi transfers from Annecy, or to Annecy, do not hesitate to contact us transferts en taxi au départ d'Annecy.
La Clusaz
La Clusaz is a dynamic and prestigious resort located at 1040 meters altitude in the heart of the Aravis mountain range.
Its ski area spreads on 4 massifs: Beauregard, Aiguille, Balme, and Étale, offering you a large range of altitudes.