Details

Written by

Taxi Annecy Taxilvie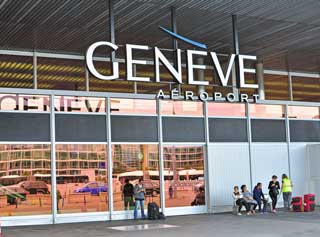 Taxi Geneva - Val d'Isere

Transfer

 

Annecy Taxi SylviTax Transfer offers private shuttles any comfort, much more direct than the bus and so much faster than the train.
Direct transfers between Val-d'Isere and Geneva
We have been taxi transport professionals for 10 years. Our loyal customers who have fallen under the charm of the ski resort of Val d'Isere call on our taxis services every year because of the respect, punctuality and kindliness we show our holiday-makers.
Given we have so much experience, Annecy transfer can commit to guaranteeing you quality transfers.
Distance "Val-d'Isere"/Geneva:
Taxi Geneva Airport – Val-d'Isere La Daille = 176 km
Taxi Geneva Airport – Val-d'Isere Le Fornet = 180 km
Taxi Geneva Airport – Val-d'Isere Le Manchet = 182 km
Wherever you are staying in La Daille, Val-d'Isere, Le Fornet, etc., the rate remains the same and is calculated on the shortest distance.
Our taxi, Annecy transfer offers a private, door-to-door mini-bus service.
At Geneva Airport, once you have collected your luggage, your taxi driver will be waiting for you, even if your flight is delayed. The taxi driver will be waiting for you on the Swiss side of the airport and will be holding a sign with the name you have given them on it. As for the return journey, your departure time will be worked out so as to get you to the airport two hours before your flight to give you time to check in.
Your private transfer will be carried out in a saloon car or a larger capacity vehicle, depending on your needs.
Our taxis drivers know alternatives routes, short-cuts and back routes between Geneva and Val-d'Isere very well, so should there be a lot of traffic they will be able to act to keep you out of jams
Book a taxi Geneva / Val-d'Isere or Val-d'Isère / Geneva online with no surcharges for skis, snowboards, luggage or child seats.
What's more, Annecy Taxi SylviTax Transfer offers you a flat rate with no hidden charges because, motorway tolls are included in the price.
We will send you an initial quote and your booking will be confirmed once you accept it.
So don't wait any longer – you won't be disappointed!
Allow 2 hours 50 minutes for the journey time.
See prices taxi Geneva Val-d'Isere